As an Amazon Associate I earn from qualifying purchases.
When I started making tumblers, I was working on a wing and a prayer. There were many, MANY trips to the craft store, multiple Amazon purchases and LOADS of trial and error. One of the most glorious byproducts of this, however, was a great guide to how to make epoxy tumblers for beginners, which I am documenting below.
1. Tumbler Selection
There are lots of tumblers on the market. Stainless steel, powder coated, curved, skinny. They all have a place in the tumbler world, but not all tumblers are created equally. There are some tumblers that work really well in one way but completely suck in another. I'll try and list as many reasons as I can for working with a specific tumbler.
Stainless steel– I recommend starting with a double walled, insulated stainless steel tumbler. I have a great list of places you can buy them when you're ready, but I highly recommend lots of practice on cheap, thrift store tumblers first.
Powder coated or etched stainless steel- I have used both etched and powder coated tumblers before, and they work just as well as regular stainless steel. You just have to make sure you cover the etchings well with spray paint.
Curved tumblers- these work really well for glitter epoxy tumblers, alcohol inks and small vinyl decals. Larger decals don't work as well because it can be really difficult to lay them down because of the cup curves.
Skinny tumblers- these work well for large decals and intricate work like tanagrams (pictured below) and washi tape.
I recommend tumblers from Makerflo. Shipping is SUPER fast and the customer service is stellar.
If you would rather not wait, the RTIC line at Walmart also work really well.
Helpful hint: buy cheap stainless steel tumblers from thrift stores to practice on.
2. Tumbler Prep
All stainless steal tumblers come with a coating on them that helps protect them from corrosion. This coating does not play well with spray paint, so you need to remove it.
You can always sand your tumbler. There is nothing wrong with using some 120-180 grit sandpaper and remove it. Just sand it until the entire surface is scuffed up.
If you have bad elbows (me), low patience for repetitive actions (also me), or just want to prep multiple tumblers at once (still me), I recommend Klein Strip Concrete and Metal Prep. You mix the solution in a 1:1 ratio with water, brush it on your tumblers and let it set for 30 minutes. Rinse and done. I have literally pressed 50 cups in 45 minutes before. My elbows and patience thanked me for not ruining both.
3. Spray Paint
You can use any type of spray paint, and in any color. I recommend Rustoleum 2X Ultra Cover. In my opinion it gives the best coverage with the least amount of coats.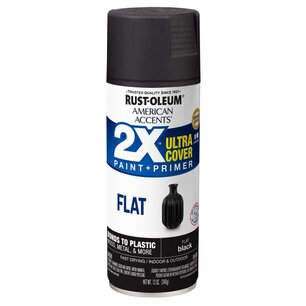 I also recommend flat or matte over gloss. Gloss paints just seem to take longed to dry. When you are first starting on your journey of learning how to make epoxy tumblers, you'll hate wasting time watching paint dry.
Also make sure you keep in mind what you are doing with your tumbler after you paint it. If you are doing a solid tumbler (no glitter), you are going to make sure you coat the tumbler well. There's nothing more frustrating than finishing a tumbler just to realize there's a small area where the steel is peeking through.
On the other hand, if you're going to cover it with something like glitter or fabric, a little silver peak through won't hurt a thing. Neither will drips in your paint.
Lastly, make sure you paint the tumbler a base coat similar to the color your tumbler will be. This is especially true with glitters. It's hard to cover a white background with black glitter.
Lastly, I recommend letting your tumbler dry for several hours before moving on.
To summarize what I just said:
Brand of paint doesn't matter, nor does finish.
Make sure you have good coverage if your tumbler will be solid.
Use a base coat similar to your glitter coat.
Let your tumbler dry completely.
4. Glitter
There are a million different glitters out there. I have made just as many tumblers with Wal-Mart glitters as I have with online glitter stores like PDB.
The brand of glitter doesn't matter, especially when you're just learning how to make epoxy tumblers. What matters is what you are going to do with it.
You can use almost any type of glitter for any type of tumbler. But you need to know a little bit about each type.
Glitters come in a variety of styles, including
Transparent- influenced by the base color
Opaque- completely cover the color that they are placed on
Matte-colorful and shiny with little to no sparkle
Iridescent/Opalescent-gives a "rainbow" effect of colors, kind of like an oil spill
Holographic- also gives a rainbow effect, but with more of a base color
Pearlescent- give a "satiny" look to the project
UV- activated by UV light
Glow in the dark- do I need to explain this one?
Glitters also come in a bunch of different sizes. The finer the glitter, the more coverage you will get.
Helpful hint: use parchment paper when using chunky glitters to help lay them down on the tumbler while it's still wet.
Pick the glitter you want and go to town. You can do lots of different designs with glitter on a tumbler, including solid, ombre, spots, lines, and images with glitter. There's no limit to the crafty shit you can do. Just be forewarned that glitter is the herpes of the crafting word and it gets everywhere.
5. Epoxy vs Tack-It vs Mod Podge
This is actually step 4, but I wanted to get the explanation of glitters out of the way first.
People use tons of different ways to get their glitter to stick to tumblers. Here are a few
They all work, but you have to find the one that works for you. I use epoxy or Tack-It because they give me the best coverage, meaning less layers and less time.
Aleene's Tack It Over and Over is slightly different from other methods, however. With Tack It, you actually wait for it to dry before applying glitter. Dry Tack-It leaves a sticky layer on the tumbler that glitter adheres to. Once your glitter is applied, you rub it in to the Tack-It, leaving a really cool, flat glitter layer.
Helpful hint: Tack It looks PHENOMENAL with holographic glitter.
Whatever method you choose, the basic principles of this step are the same: Apply glitter adherent of choice, then apply glitter. Let dry. Spray with clear top coat spray such as Krylon Crystal Clear or Rustoleum 2x clear. This helps keep the glitter in place during the epoxy stage.
6. Epoxy
This is another subject that gets LOTS of questions. What epoxy is best? What epoxy should I use? What epoxy is the most recommended?
The answer is the same. You have to find the epoxy that works best for YOU. Just because someone says it's a good epoxy doesn't mean it's necessarily going to work well for you.
When you start learning how to make epoxy tumblers, you'll learn one thing very early on. Epoxy is a fickle bitch. It's influenced by room temperature, tumbler temperature, stirring time, the oil on your hands. Literally anything can screw up epoxy if you let it. You just have to figure out which one works for you and roll with it.
Helpful hint: When buying a new epoxy, buy the smallest available option. It's a lot easier to buy more than to have to use an epoxy you don't like long term.
There are lots of different epoxies out there. When I was starting out I used Alumilite Amazing Clear Cast. I loved it because it's available at Hobby Lobby and Michael's, so I don't have to wait for it to be delivered. The downside to it is it takes about 6-8 hours to dry.
I am currently using Swiftpoxy from Tumblerpoxy. While it's not my favorite brand, I'll use it til it's gone (read that helpful hint 2 paragraphs ago). The benefit of it is it dries in about 4 hours. I bought it because it came highly recommended. It's just not for me. But that doesn't mean you won't love it.
Regardless of the brand of epoxy you purchase, the next advice I give I cannot stress enough.
READ THE FREAKING HOW TO USE GUIDE THAT COMES WITH IT.
Every epoxy is different and if you don't read how to use your specific one, you'll end up with a lot more work to get to the end result. Epoxies require different stirring times, different application amounts, different everything. Don't assume that one epoxy will work just like the next.
Another point I cannot stress enough is to WEAR APPROPRIATE PPE AND HAVE PROPER VENTILATION WHEN WORKING WITH EPOXY. All epoxies come with a warning, and you're an idiot if you don't abide by the guidelines of safe epoxy use when learning how to make epoxy tumblers.
While choosing and using an epoxy may seem daunting, once you pick the brand that you love, it really isn't. Just mix and apply according to directions, then let it turn for the appropriate amount of time.
Also know that you should add more than one layer of epoxy to your finished project. I use two at the very least.
After you've placed your epoxy, give it a little heat with a heat gun to pop any micro-bubbles. Be careful how much heat you use, though. Remember, epoxy is fickle AF.
7. Let it turn
Tumbler turners are really inexpensive and a God-send to tumbler makers. They turn the tumbler while the epoxy is curing (drying), resulting in an even and smooth coat of epoxy. There's not much else to say about them other than you need one (or more) when learning hot to make epoxy tumblers.
Helpful hint: When buying a turner, also opt for more. If you think you only need one, buy one that turns two. If things go right, you'll need the extra.
8. Unglittered Tumbler Options
You absolutely do not need to put glitter on your tumbler. There are lots of unglittered tumblers that are just as pretty as their craft-herp infested counterparts. Some of my favorite non-glitter options include alcohol inks and vinyl decals. Powerwashs are also a non-glitter option.
Alcohol inks– these little bottles of color bring me so much joy! I simply love them, maybe even more than glitter. You can drop them onto wet epoxy and just let them turn, or you can add a little heat to get them really flowing.
Vinyl decals- I use my Cricut to cut vinyl decals. There are a TON of options in Cricut's design Space (the software Cricut uses), or you can upload your own. I use my Cricut when doing custom logo pieces, adding names or just whenever I want to add a little spice to a tumbler.
Powerwashes- this is a simple technique that gives an amazing result. After spray painting your tumbler, epoxying it and letting it cure, you spray it with Dawn Powerwash, spray painting a separate color over the soap, and then rinse it in a bucket of water.
With all three of these options, you still want to epoxy x2 after you have done them.
9. Dry time vs Cure Time for your tumbler
Dry time and cure time are two different things when talking about epoxy.
Dry time is just what it sounds like. It's the amount of time the epoxy takes to dry. It can be anywhere from 4-10 hours, depending on your epoxy (which is why reading is important).
Cure time, on the other hand, is the amount of time until the epoxy is safe for human contact. Uncured epoxy is toxic, so it's ill-advised to touch dry epoxy with bare hands until it's fully cured. Normally curing time for most epoxies is 72 hours, but again, READ YOUR INSTRUCTIONS as it varies from one to the next.
And with that, you should have a good idea of how to make epoxy tumblers. It is such a rewarding experience given a handmade tumbler as a gift to a friend or family member.
If you have extra questions about how to make epoxy tumblers, leave me a comment or reach out to me at rachael@thecraftybakingnurse.com
If you want to read more about some of the awesome places you can buy tumblers in bulk, check this post out.
Easy Guide To Making an Epoxy Tumbler
Here is the condensed version of how to make an epoxy tumbler. Check the text if you have additional questions, or shoot me a comment or message.
Materials
Tumbler
Tumbler Turner
Epoxy
Glitter (optional)
Mod Podge (optional)
Aleene's Tack It Over and Over (optional)
Clear top coat spray paint
Instructions
Select appropriate tumbler
Prep tumbler to remove protective coating. Wash with soap and water.
Spray paint with color of choice.
Choose adhesion method, if making glitter tumbler.
Add glitter if necessary.
Epoxy
Add vinyl decal, if desired.
Epoxy
Let dry on turner.